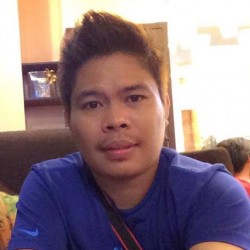 DANNY BOY ROSAURO, MCP
Web Developer (PHP, Codeigniter, AJAX, Joomla, Wordpress)
Experience
10 years in Web Developer, Codeigniter, MVC Framework, PHP, Wordpress, Joomla, AJAX, Salesforce
Skill Summary
I'm a web developer, webmaster and web programmer capable of doing programming as well as designing. I love complex coding and I can do graphics designing too. I usually used PHP Programming in my projects with 10+ years experienced in this field and I used Codeigniter (PHP framework) for MVC style code with MySQL database partner in backend.
I used Joomla and Wordpress for Content Management System for some of my clients website projects. My experienced in Joomla is 7 years and Worpdress is 5 years. I have also experience in API integration (Saleforce), Payment Gateway (SlimCD) and embedding other page using PHP CURL.
My latest Job is building Online Sales & Inventory System from scratch using Codeigniter and PSD to Wordpress template conversion from scratch also. I hope my above experienced is enough to be hired and earn your trust as a web developer with 10+ years experienced and confidently I can finish project on time.